Rick Storlie of New Home Sales Coach will be releasing his Clients Delivered Done For You Ultimate Marketing System for Remodelers on Thursday August 4th. As part of the release Storlie will be speaking with marketing expert Kevin St. Clergy on the seven easiest ways to attract clients and increase margins.
Mark Newman of Remodeling Magazine reported recently that the Leading Indicator of Remodeling Activity (LIRA) projects remodeling spending to flatten out and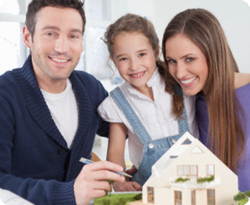 possible decline by 4% through the first quarter of 2012.
Does this mean doom and gloom for remodelers? Absolutely not according to Storlie. "Nationally home improvement spending is still projected to top 100 billion dollars in 2012. The key now is to figure out how to get your slice of the pie."
Storlie says that means following a system with a proven track record of generating new leads and converting a high percentage into profitable buyers. That's exactly what he's offering to remodelers on August 4th.
"There are two things keeping remodelers from growing in this market. The first is a lack of time. The second is the inability and even fear of changing," Storlie recently commented. "The Clients Delivered Done For You Remodeling System takes care of both of those."
Storlie's system works on seven facets.
    Attracting new leads online
    Engaging them with information they're looking for
    Retaining them
    Closing a high percentage into sales
    Optimizing profits & generating referrals
    Automating the process
    Delegating everything
Registration information for the August 4th online seminar is below.
The Remodeler's Ultimate Marketing System: The 7 Easiest Ways To Attract Clients and Increase Margins
Thursday August 4th 11 PST, 12 MST, 1 CST, 2 PST
Cost: $0 but limited to 100 attendees
Happy Selling!
~Rick