October 29, 2014 by coach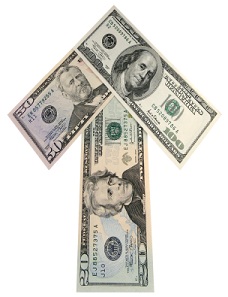 Coach Rick here.
It's been a wild week so far. They say things happen in three's and in a 48 hour period, two of my clients lost three prospects at the end of the design stage. That's 3 million dollars worth of sales due to scope creep. I'm not sure what's going on right now- but I'm seeing the custom home market really get soft in certain areas of the country. So, time to roll up the sleeves and look at what happened and how it can be avoided in the future.
Three Different Scenarios
If you follow a design/build sales process you deal with this daily. Each of your prospects has to go through your design process in order to finalize their pricing, specifications and scope of work. At every turn your customers have the opportunity to add to the original scope of the project- jacking up the price inch by inch. You get to the end of the design process, recap all the architectural and selection changes and BAM!, it hits you like a freight train. Suddenly you're the bad guy and the prospect is belly aching your prices are too high and walks. How did we get here!?
Let's take a look at each one of the scenarios that happened to my clients and what could have been done to avoid losing the sale…
Scenario #1: No Value for the Process
Problem: The first scenario involves a couple with minimal investment in design (Less than $2,000 for a $1,000,000 home, and yes, that's a problem) and who walked due to two factors- Price and they didn't like the architect (at least that's what they told the salesperson). As I read over the detailed email they sent my client I immediately saw the problem. The prospect never saw value in the design/build process. All they were focused on was the product and price. My client never had a chance with these people.
Solution: Increase the barrier to entry with a higher design deposit. The design process is an investment of time and money. These people had no problem putting in the time (and sucking time out of my client) but weren't willing to put in the money. They never believed in the process and kept going back to, 'Builder A will build for less and builder B will build for less. We're not getting enough house for our money.' Keep in mind these people were at a 18% lot-to-home ratio and the pricing was based off their design and specifications. If you're going to get a sale the focus must be shifted from Price and Product to your PROCESS. They have to fall in love with your process and commit to it through dollars and time.
Scenario #2: Can't Make a Decision
Problem: The second scenario involved a husband with the, "Whatever my wife wants within my budget" mentality and a wife that couldn't make or stick with a decision to save her life. These people spent months between two different builders (my client was the second builder they worked with) trying to design a home within their budget. They switched lots, home plans and in the end, went over their budget by about $100k. When they decided they weren't willing to up their budget, they went an bought a spec from another builder.
Solution: Set design expectations and if your client can't meet them, set them free. I could also tell you these people needed a higher barrier to entry too, but let's focus on setting expectations. Most people, not some, should NOT go through the design/build process for a LARGE scale project (in this case a $1,000,000) custom home. When you sit down at the first meeting and review your design process with your prospect it should include the following items:
Finite timeline to complete the design process. What happens when they stay within that timeline and what happens when they do not? Of course the reward of staying on schedule is getting the project completed in a timely manner at the lowest possible cost.
FAQ's about the design/build process. There are probably 8-10 common problems you see on a regular basis. Review those in an FAQ format up front. I think you should try to talk people out of design by clearly telling them the horror stories you and some of your clients have endured because they didn't follow your process. In this case, tell them what happens when they can't make a decision or continually change the design and/or selections.
What exactly does the prospect get and what services do you provide for the design fee/deposit. This seems like common sense but I see it every day. Design time is tracked loosely and it's only brought up when you end up with a problem child. Your prospect should know exactly what they're getting and when extra fees are triggered. Give them regular updates on how much design resources they've used.
Scenario #3: Grocery Shopping When You're Hungry
Problem: The third scenario involved the "perfect" prospect. These people were motivated to get started, stayed within the timeline of the design process and weren't concerned about budget (or at least they didn't show it!). The first red flag happened when my client went to present final pricing and was told by the prospect he was missing several items that were added with the interior designer. After he went back and got all the items included in the final pricing, the prospect was $90k over budget. Two days after presenting the pricing he got an email from the prospect stating they had talked to a local Realtor who told them they if they put their $1,050,000 home on the market immediately after they built it- he would list it for $875k (don't you love Realtors!). After they heard this they went back and tried to reduce the scope of the home but couldn't imagine building their dream home without these design elements. They were cancelling.
Solution: Establish scope trigger points between your architect and interior designer. As a client so eloquently stated to me the other day, "The design process is like grocery shopping when you're hungry. Everything looks good and what could a few extra items cost? Then, when you get up to the register you're blown away by how high the bill is." Your design process is a highly emotional time. It's exciting to see the plan come together and the selections made. At the end, however, every prospect has to logically justify spending the money. When they try to cut back the design elements they fell in love with, they can't imaging building the project without them.
The solution is to help them logically justify throughout the process. You need to have an open and continuous line of communication between your architect and interior designer. Every time your prospect makes a change that is outside of the original scope it should be documented and reported back to you for a preliminary cost estimate. Review these changes ongoing with your prospect and get their approval (electronically) to add them to the plan or specifications. It's much easier to digest budget overages in bite size pieces vs. swallowing an entire Thanksgiving dinner at one sitting!
I hope this helps you avoid any of these scenarios. Needless to say, I'll be revisiting this topic quite a bit over the next few weeks and we'll share any additional ideas we come up with. How about you? What do you do to avoid scope creep? Please share your ideas in my Facebook and Linkedin Groups.
~Rick
Related Posts:
Coach Rick here.
Here we are once again- the 4th quarter. In less than 60 days we'll be in holiday mode and most prospects will shut down for the month of December. I've been working with my clients to motivate some "fence sitters" to take action and authorize a purchase agreement by 12/31. Here's 3 strategies we're using to get some sales.
1. Get 2014 Pricing on Your 2015 Project

We all know what our trades and suppliers like to do at the beginning of a new year- raise prices. 2015 will be no different. I've heard anywhere from 2-3% on materials and labor. On a $500k home that's $10 – $15,000! I suggest you work with your trade partners to find out if they will provide current pricing for any of your prospects that sign a PA by 12/31. You may need to send your trades purchase orders to lock in prices. Just work out a deal and then pass those terms on to your prospects so they can take advantage and you get another sale!
Don't forget code changes. Does your locale have any new codes that will affect 2015 pricing?
2. The Best Availability is Now!
The best lot selections are available right now. Prices will only go up on land developed in 2015 and the best lots will be taken. To quote Bob Schultz, "The only thing waiting gains you is an erosion of your buying power."
3. Create Scarcity in Your Production Schedule
You may be hungry for sales right now but think about what would happen if all your prospects bought between today and the end of the year. You'd have a mess on your hands! You have a finite amount of production capacity. Ask yourself these questions:
How many new starts can you handle in a month?
How many clients can your interior designer get through selections in the next 3 months?
How many clients can your architectural designer complete plans for in the next 3 months?
The answers to those questions will allow you to create a slot schedule. Once you have that, compare the number of slots to your number of prospects. Hopefully you have more prospects than slots and can follow-up with, "We can only start 6 more homes this year and I have 10 people that are interested in getting 2014 pricing for their 2015 build. If you're interested in getting a slot, this is what you need to do…."
You should produce documentation showing your prospects what they need to do and when they need to do it. Always give them a hard deadline to take action and if they miss it, they know the same exact project this year will cost 2-3% more next year. That thought doesn't sit well with people so you should see some success with these strategies.
How about you? Have some other ideas or strategies that are working for you? I'm going to continue this discussion in my Facebook and Linkedin groups. Please join me by clicking on the link(s) below!  
~Rick
P.S. For a more thorough discussion of this topic and many others, join my Linkedin or Facebook Discussion Groups Automated Sales for Home Builders and Remodelers.
Click here for the Linkedin Group
Click here for the Facebook Group
Related Posts:
September 23, 2014 by coach
Coach Rick here.
As I was posting this video I realized summer is officially over! So I've removed the word "summer" from this video series and plan to keep doing them this fall :-). I've gotten a lot a great feedback from you and have decided to publish about 8 – 10 more videos.
Buyers are Liars!

If there's a theme for today's video it's this- builders often use the excuse "buyers are liars" to explain the actions of a prospect that didn't buy. More often than not, what I've found is some serious holes in many builder's sales process that lead to deals blowing up. Case in point- today's video shows you the 3 MUST ASK questions most salespeople are missing that can avoid derailing a sale down the line.
A couple of notes on this strategy:
Have an agenda: I've noticed many salespeople don't have a formal agenda when they sit down with the prospect the first time. Do you? If you don't you'll most likely miss a lot of important information that will help you convert your prospect to a buyer down the road.
Don't….: Jump right to looking at plans, available homesites or get into pricing. You'll have time for that later. Focus on understanding what's driving your prospect to build or remodel a home. Hint- it has everything to do with a problem(s). So, first understand what the specific problem(s) is before you introduce how to solve it!
Review their history: This is also an objection technique. When you review their history you'll find out if this is there first or fifth project. You'll find out how they heard about you and you'll understand their motivations.
Questions
The video is about 7 minutes long and I go into a lot of details on how to use the information from these questions to frame your first meeting agenda. Here they are…
"How did you find out about us?"
"Have you built or remodeled a home before?"
"Would you consider partnering with us to build/remodel your home?"
All of these questions are critical. Just as critical is what you do with the information you gather and the subsequent follow-up questions. Watch the video to get all the details and find out how my clients are using these questions to convert 50% or more of their prospects into buyers!

~Rick
P.S. For a more thorough discussion of this topic and many others, join my Linkedin or Facebook Discussion Groups Automated Sales for Home Builders and Remodelers.
Click here for the Linkedin Group
Click here for the Facebook Group
Related Posts:
Coach Rick here.
I attended my first NAHB International Builders Show back in 1999. It was there I was introduced to Tom Richie, Myers Barnes, Bob Schultz and other industry sales trainers. I'd book myself from morning to afternoon in different classes and take notes furiously. On the plane ride home I'd attempt to "connect the dots" of the bits and pieces of information from each program.
I didn't have my "light bulb" moment until I started to buy the books and attend the training programs of these speakers. Back then, before the advent of the internet's role in the new home and remodeling buying process, you could spend a few days learning strategies to close more sales and start using them in your model the following Saturday.
Fast forward 15 years…
Today, builders have to be a lot more savvy about selling. Everything is transparent and as one of my mentors put it, "you can't hide behind your logo!" I've spent many years perfecting my process of closing a new home/remodeling buyer. I've taken everything I've learned from the old guard sales trainers, tested and improved the strategies myself AND combined cutting-edge Web Marketing Automation to quadruple the potential of a new home and remodeling salesperson.
"If you have the right training and tools today, connecting and selling prospective new home and remodeling buyers is a three step process."
I'm not going to go so far and say this is my best video yet, but- I'd rank it top 5. In a few minutes I clearly show you:
How to perfectly time the most opportune moment to close
Three simply steps to DRAMATICALLY improving your process of closing a deal

Ask a Favor?
So, here it is. If you like it, think you have a better idea or believe I'm out in left field I'd love to hear about it! Tell me what you think of the video and what other topics you'd like me to cover in the comments section below!

~Rick
P.S. For a more thorough discussion of this topic and many others, join my Linkedin or Facebook Discussion Groups Automated Sales for Home Builders and Remodelers.
Click here for the Linkedin Group
Click here for the Facebook Group
Related Posts:
Coach Rick here.
Happy August! As we enter the dog days of summer I'm going to share a few videos on how to convert more of your prospects into buyers. Tell me if you've heard this one…
"You can't lose something you never had!"
That's a quote I learned when I first started selling back in 1992. Think it still holds true? Play the video below to find out the answer along with…
How your prospect's define value and what you need to do if they don't see it
Where to find high quality prospects
The #1 way to convert prospects into buyers
I have to admit I'm a sales guy through and through. And one of the most enjoyable aspects of working with builders like you is tying the technology side of today's sales process into solid design/build sales technique. Enjoy the video!
Ask a Favor?
Tell me what you think of the video and what other topics you'd like me to cover in the comments section below!

~Rick
P.S. For a more thorough discussion of this topic and many others, join my Linkedin or Facebook Discussion Groups Automated Sales for Home Builders and Remodelers.
Click here for the Linkedin Group
Click here for the Facebook Group
Related Posts: